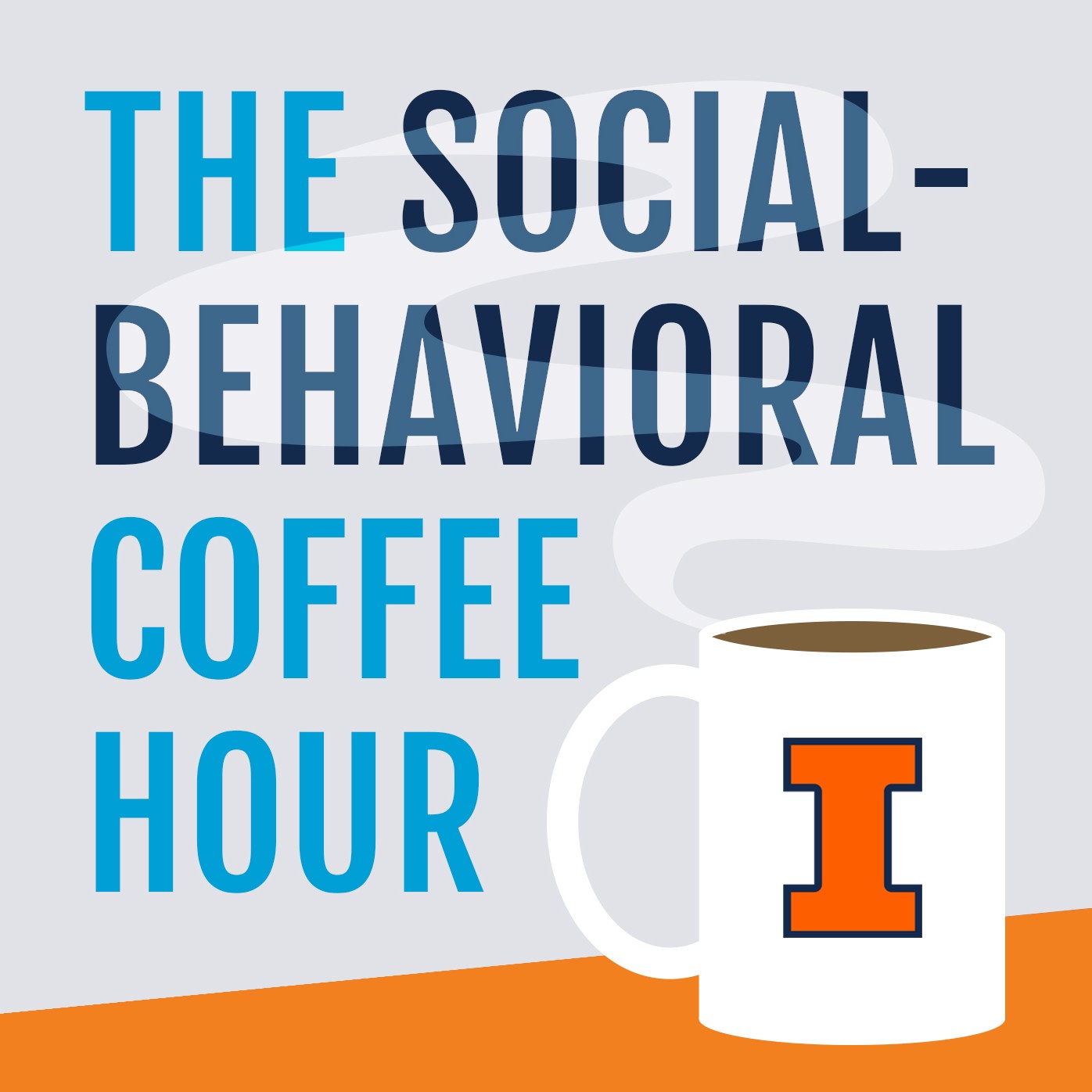 Welcome to The Social-Behavioral Coffee Hour. This is a podcast series created by the Center for Social and Behavioral Science at the University of Illinois at Urbana-Champaign and hosted by Dr. Peter Ondish, a Research Scientist at CSBS. The purpose of our podcast is to showcase our researchers and to give voice to our community. We are researchers, practitioners, and all-around behavioral science nerds. We are glad you are here for the journey.
Episodes
Monday Feb 22, 2021
Monday Feb 22, 2021
In August, thousands of students traveled back to their college campuses amid a surge in coronavirus cases across the nation. Dorms opened, varsity athletics resumed, and greek recruitment continued. These typical student activities, combined with what we know about the typical behaviors of college students, kindled the ideal coronavirus breeding ground. Facing a deadly pathogen and a lot of uncertainty, some colleges confronted large outbreaks, while others successfully kept infection rates down. Cornell University happens to be one of the successful universities in managing the spread of COVID-19.
This episode will investigate the story behind Cornell's success. Dr. Brent Roberts will talk with Dr. Peter Frazier, who is an associate professor at Cornell University and an expert in COVID-19 data modeling. They will discuss Cornell's "behavioral compact" strategy and behavioral compliance with Cornell's rigorous health and safety protocols. Dr. Frazier with conclude with several recommendations on what universities can do to effectively manage the spread of coronavirus on campus.