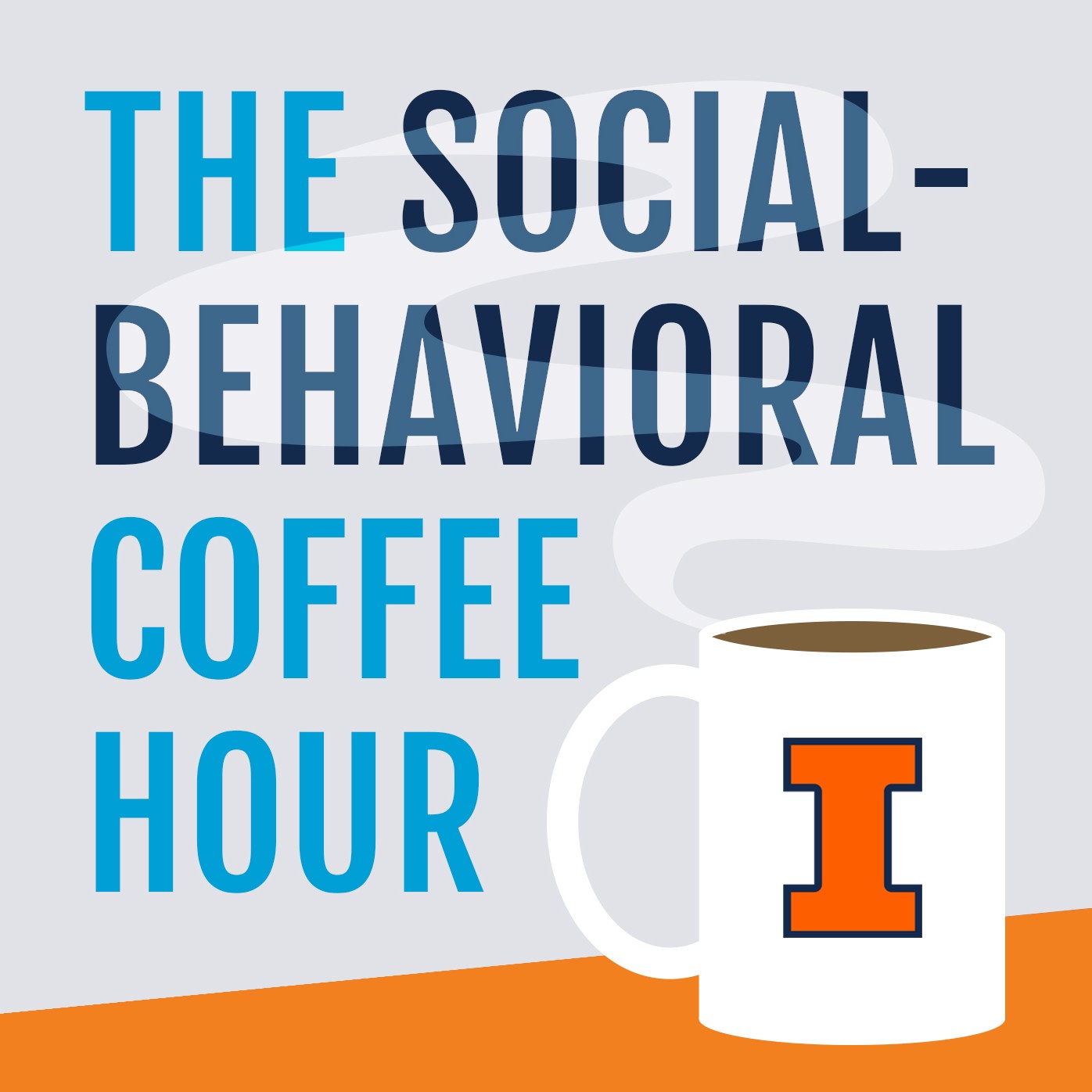 Welcome to The Social-Behavioral Coffee Hour. This is a podcast series created by the Center for Social and Behavioral Science at the University of Illinois at Urbana-Champaign and hosted by Dr. Peter Ondish, a Research Scientist at CSBS. The purpose of our podcast is to showcase our researchers and to give voice to our community. We are researchers, practitioners, and all-around behavioral science nerds. We are glad you are here for the journey.
Episodes
Friday Oct 09, 2020
Friday Oct 09, 2020
Smartphones have radically changed our world. They've changed how we work, how we connect with others, how we date, and how we manage our finances, to name just a few things. Recently, they've also changed how individuals with mental health conditions receive services. For example, smartphones have changed the ways in which clinicians check in with their patients, and how patients with similar symptoms develop support networks. But like most technological advances, smartphones come with as many problems as they do promises. For example, for patients with schizophrenia, video conferencing has the potential to backfire and trigger symptoms of paranoia.
In this episode, we'll talk with Dr. Christopher Larrison–a professor at the University of Illinois School of Social Work–about the promising and perilous aspects of using smartphones in community and mental health spaces.